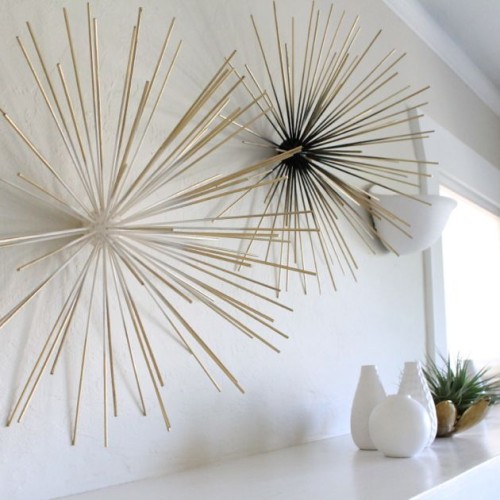 The metallic accent trend has once again taken the home interior space by storm. Hues like rose gold are outdated and overused. Timeless shades like gold and silver metallics are in. Embrace industrial and natural textures this season for some dimension and contrast. Metallics are versatile and can be found in a wide range of shades and styles. Incorporating these glamorous accents may be intimidating at first, but it's a lot easier than you think. Here is a "get the look" style guide to achieving your regal metallic space!
1. A Geometric Wonder
This rose gold and metallic bedroom boasts femininity with a hint of edge. Recreate this polished pink geometric print with our Arken Rose Gold Geometric Wallpaper. Its triangular shapes with pink, white, and taupe hues are the perfect complement to the metallic rose gold borders. Add a metallic accent to your space with a simple but stylish wallpaper to tie your room together
GET THE LOOK
2. Branch Out
A chic arbor wallpaper features a gray background with metallic accented gold branches. Get the look with Brewster's Autumn Silver tree Wallpaper. Its metallic ink gives off a radiant shimmer that perfectly matches the classic auburn wallpaper featured in this look. The traditional nature motif is classy yet chic and easy to pull up with any interior color scheme.

GET THE LOOK
3. Starburst Decor
Make decorating fun with a dazzling metallic decor piece. These blooming wall sculptures are the perfect way to spice up your space. The golden metallic shimmer and unique design make these pieces eye-catching and mesmerizing. Get the look with our Gold Star Wall Art Set. This beautiful art kit exudes a timeless elegance that can add a fresh look to your walls.


GET THE LOOK
4. Champagne Leaf Print
Chic and sophisticated, this nature wallpaper is simply inspired. A dainty leaf print is decorated with metallic accents overlaying a taupe backdrop. Get the look with our Champagne Flocked Leaf Wallpaper.


GET THE LOOK
5. Damask Design
What says decedent like this stunning damask wallpaper. The silver metallic accents add luxury to this vintage print. Achieve a regal facade with our Silver Striped Damask Wallpaper. The marrying of silver and grey complement each other perfectly. The distressed texture and raised ink of the striped damask wallpaper add a refreshing and modern twist to a classic style. This print is fit for royalty.


GET THE LOOK
6. Striped Chic
Introducing another silver toned print that is out of this world. Become inspired by this simple yet on-trend style. Silver metallic strips line along with a beige backdrop. Get the look with Brewster's Visby Silver Stripe Wallpaper. This print combines a collection of miniature rectangles to form a stripe design. The radiant sheen from the metallic accent will brighten up your space instantly.


GET THE LOOK
7. Abstract Masterpiece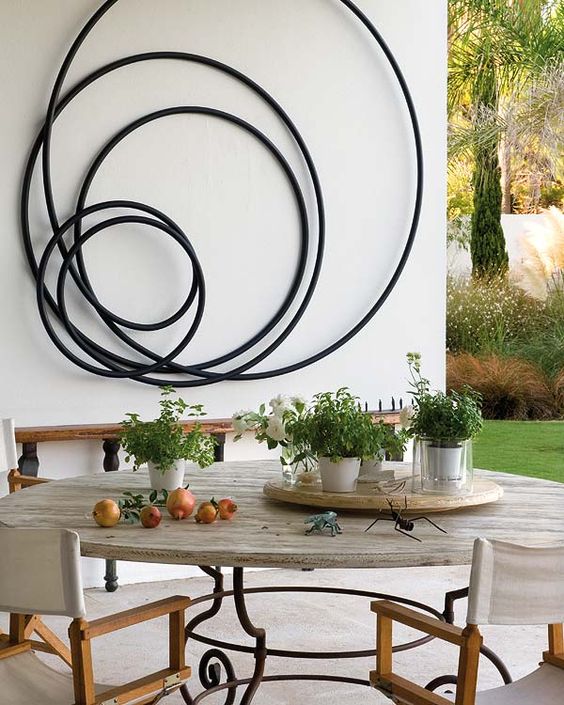 Channel your inner maximalist and incorporate some eclectic decor into your home! This abstract metallic piece is creative and unique, and an easy way to bring your personality to a space. Get the look with this Ruth Abstract Circle Metal Wall Art piece. Let your style shine through with metallic decor.

GET THE LOOK
8. Shimmer & Texture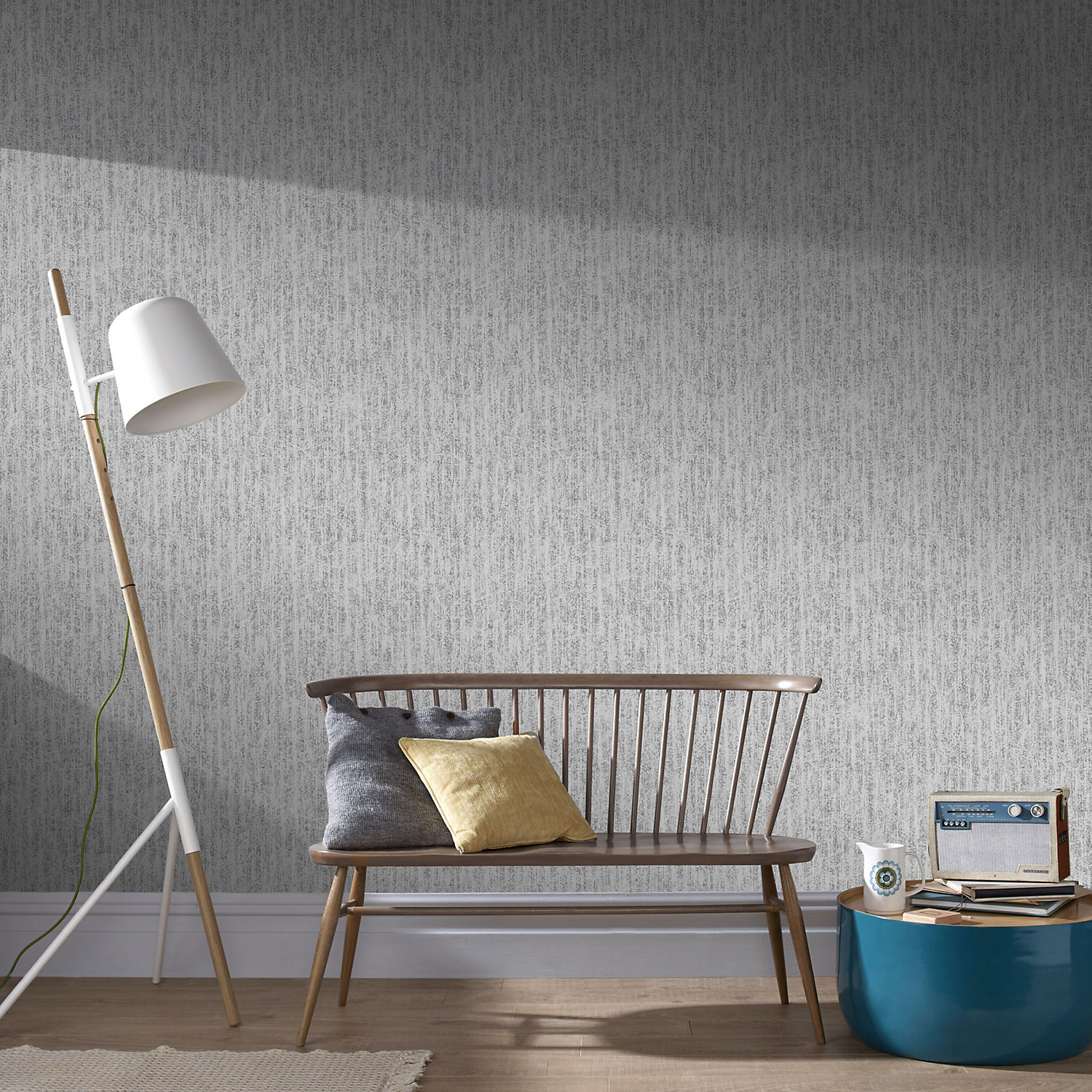 Textured wallpaper adds a dimension with a subtle effect. This metallic silver wallpaper shimmers with a distressed wood effect. Similar to the texture of a birch tree, this print is a natural beauty. Get the look with our Fleur Silver texture Wallpaper. The glittering details of the metallic silver give off a brilliant shine as they catch the light.

GET THE LOOK
9. A Summer Wreath
Swap out your old holiday wreath for a fresh bohemian garland. These garlands feature a collection of eucalyptus plants strong together by a gold metallic hoop. An excellent piece versatile enough to be displayed indoors or outdoors. Recreate this look with Brewster's Laddies Gold Metal Wreath. Wheat figurines are crafted in metal and brushed in a taupe hue with a gold finish.
GET THE LOOK