Decor Ideas and Color Trends 2014
This September, the theme at Maison et Objet was Sharing. This uplifting theme explores the new ways that we grow as a creative community, networking and collaborating through the generous share and like icons of the digital age. We love this positive perspective on how our modern lives can benefit from the social tools of the digital world. As always, the designs at this Paris show wowed with a global mix of gorgeous colors, textures, styles, inspirations and innovations.
Organic Wood: Wood has always been a building staple, it is truly a timeless material. However, trends of the day reveal their tendencies in the finish of the wood, whether it is painted, stained, dark, rustic, or glossy. This year natural and unfinished wood, especially in light colors, as well as distressed and vintage wood looks dominated decor exhibits at Maison.
Heavy Metal and Warm Copper: Gleaming metals were adding an embellished brilliance to furniture, walls, objets d'art, lighting and tableware. Bronze and copper were especially prominent, bringing a burnished tawny glow to all sorts of lovely items. We have observed copper hues trending for a few seasons now, and the movement has continued to grow with luminous success.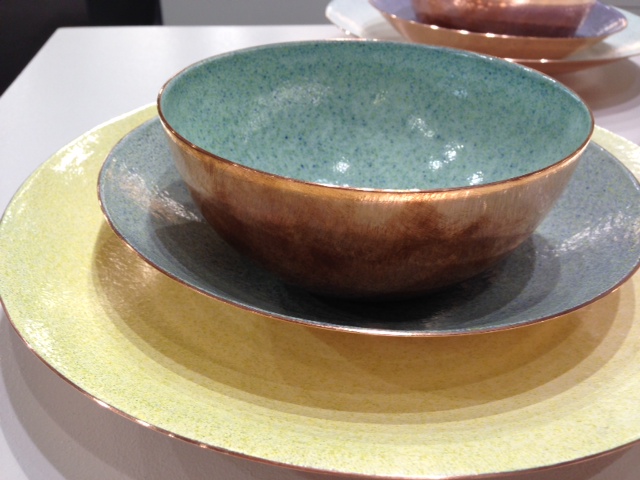 Typography & Words: An important theme, one focused on by Maison et Objet themselves, is the notion of letters and words as art. "Writing is becoming a pictorial object that is filling spaces, surfaces and materials. Graphic and typographic effects are writing a feast of words that communicates with poetry and meaning and revives our social bonds" -Elizabeth Leriche This creative expression in the face of advancing digital lives can be seen in typography, and hand-written words as prints and artistic embellishments.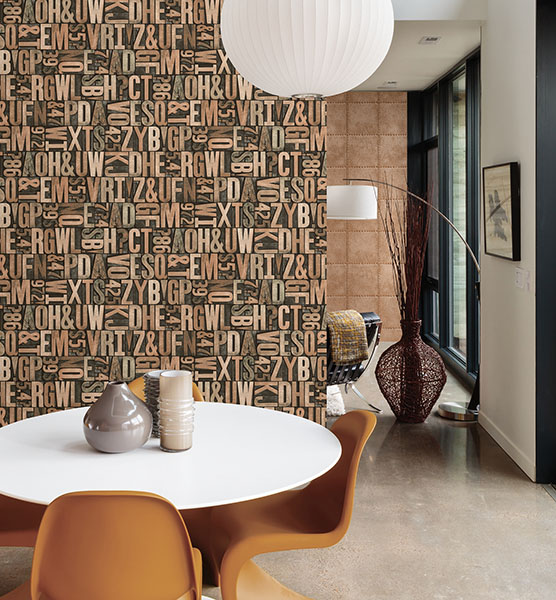 Color Spirit: The colors that captivated designers this year included an abundance of pretty midtone pastels with pops of bright accents like chartreuse. Blue and white were also especially prominent. Shibori indigo, delft porcelain blue, and vivid cobalt paired with crisp whites added a fresh yet classic contrast to walls, textiles, ceramics, accessories and floors.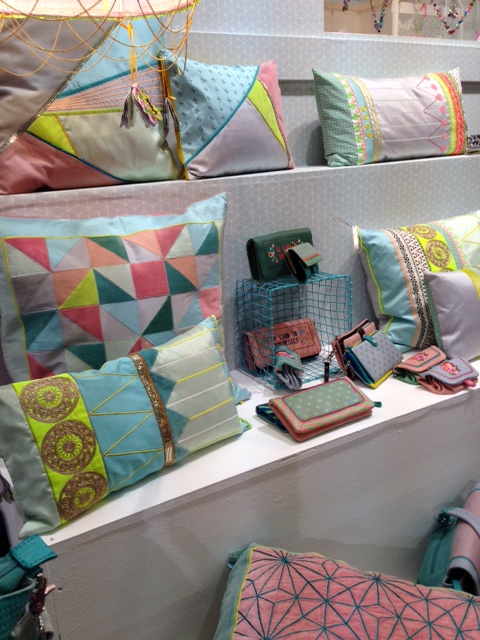 Industrial Chic: Playing on the popularity of upcycling and DIY decor, distressed textures and factory inspired items were mixed in with gorgeous designs for a gritty-chic edge. Packing crates and practical items, like lockers, tools, and exposed light bulbs were found in unexpected design layouts for a touch of rebellion against convention. The items were often embellished with a fresh coat of paint or a metallic touch, accenting their raw industrial forms with a splashy detail. The winner of the Maison et Objet designer of the Year, in fact, was Tom Dixon, an industrial designer rose to fame with welded salvage furniture and "instantaneous factory" inspired designs.