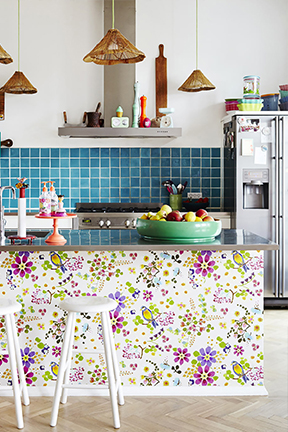 Think wallpaper is only for walls? Think again.
In modern home decor, we're seeing more and more instances of wallpaper transcending its name and being used in a variety of fresh ways and in unexpected spaces. Here are five creative uses of wallpaper that wowed us:
Ceiling
2. Island/Counter
3. Headboard
4. Backsplash
5. Built-Ins
Which space is your favorite? Have you used wallpaper in any creative ways?