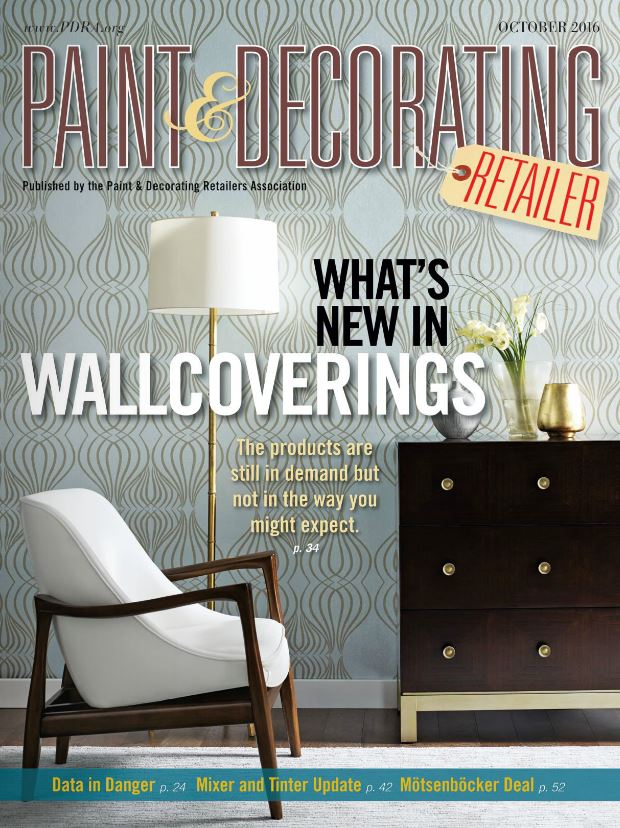 We are so happy to have been featured in the October issue of Paint & Decorating Retailer Magazine!
Three of our designs were shown in the What's New in Wallcoverings story.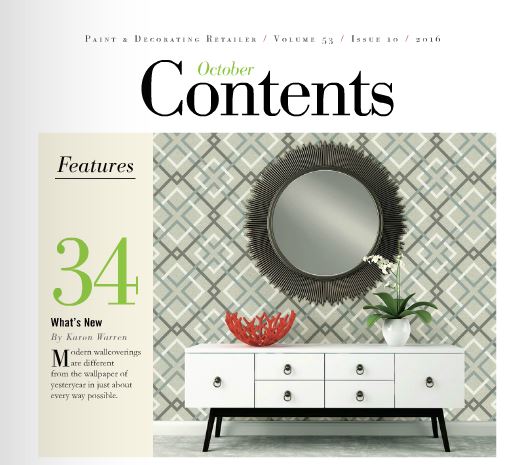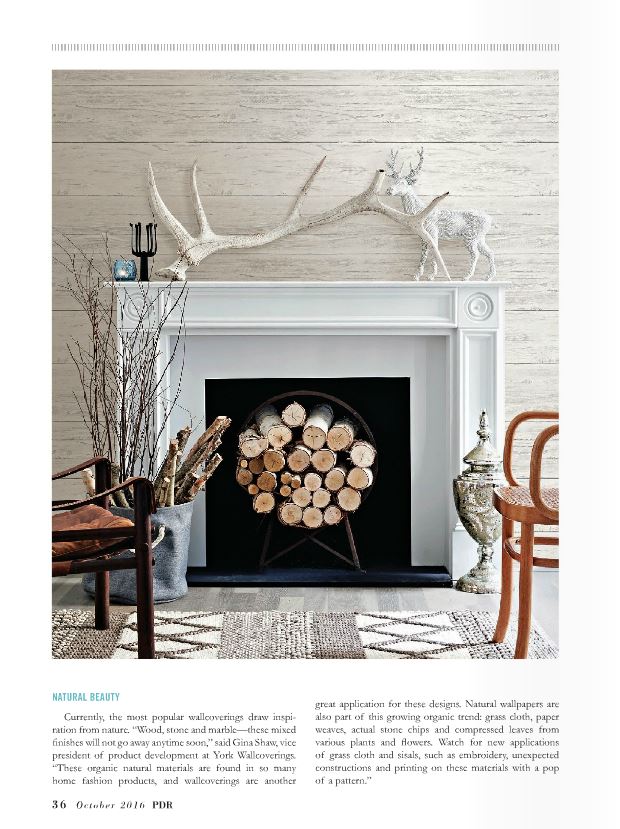 The story highlighted the trend of natural prints and textures in wallpaper. Our shiplap and birch wallpapers were both shown as part of this story. The shiplap wallpaper gives a vintage look, while the birch wallpaper is a more modern option.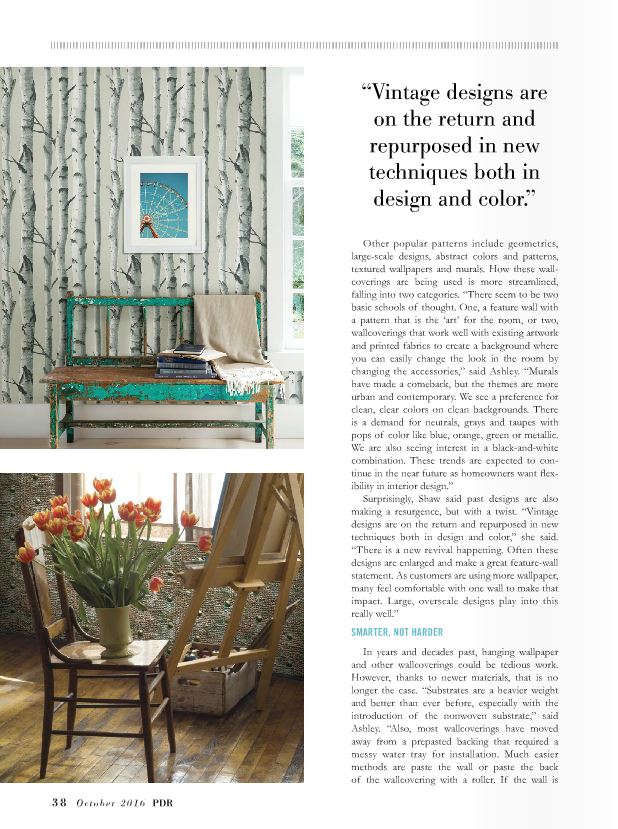 Read the entire magazine here!