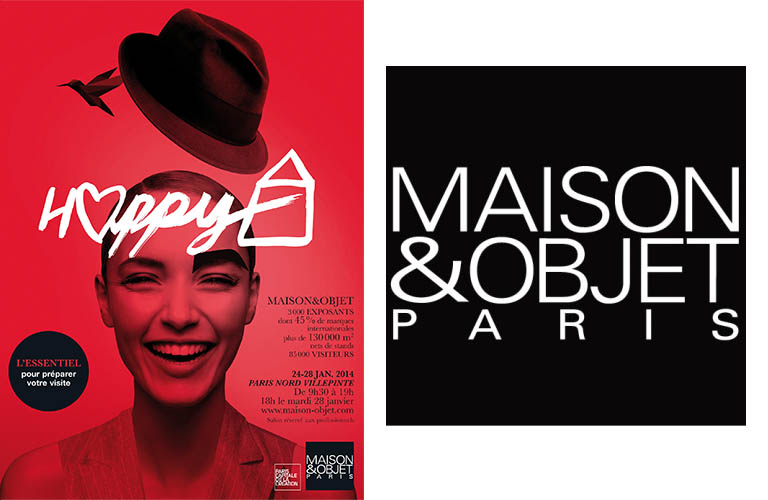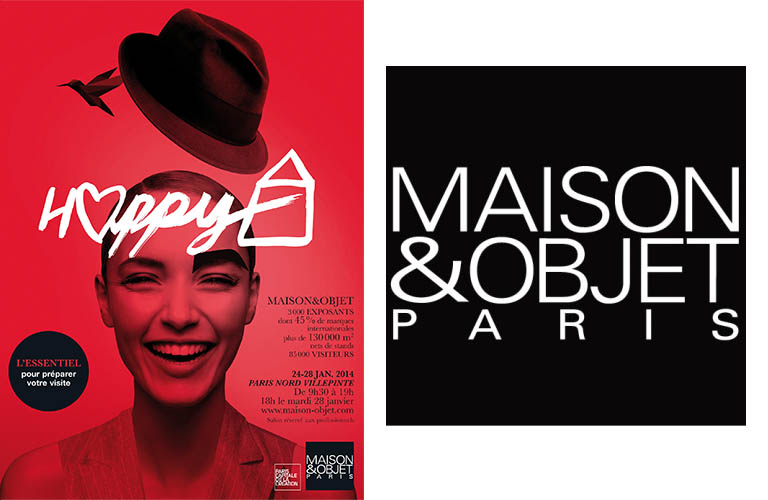 Fashion does not merely reflect the culture of the times, it is a key characteristic of a culture itself. As each passing moment marches on, and history is written, so do our tastes evolve. While good design is truly timeless, it is a pursuit of happiness and inspiration to keep on top of the constantly emerging trends.Each year we look forward to Maison & Objet for a fresh perspective on home decor trends and the best showing of rising looks. It is the pinnacle of cutting edge interior design energy, where promising artists and visionary concepts mingle with the finest standards in the art of decor. Maison brings talent and influences from around the globe together for a show that is not to be missed! Soon after Fashion Week takes over NYC and we get to see how the home and garment trends intersect and play off of each other. Dominant colors, patterns and finishes emerge and we cannot help but be swept up in a la mode fascinations and artistic expression of the design world. Here are a few of our observations from the halls and runways this year.

Colors! Pantone are the color authorities and our go-to resource for color trends.This year the color of the year for 2014 is Radiant Orchid and we have already seen the hue start to take off in everything from pillows to jewelry, wall decor, and clothes. Striking an equilibrium with the imaginative purple hue, pretty pastels like hemlock green, placid blue and soft violet are balanced with dazzling blue with a cobalt tendency, celosian orange, freesia yellow and cayenne red. Sand and paloma grey bring thoughtful neutrals to the mix for a sophisticated poise. We were certainly seeing a lot of orange on the runways at FWNY last week, as well as delicate blushing pinks and purples and olive greens with plenty of black, grey, cream and white. Walking the halls of Maison, pink was the belle of the ball. Deep coral pink tones, as well as mid-tone pink pastels were gracing home decor products across the boars. Mid tone pastels including sage, yellow and pale blues were also popular, in addition to plenty of timeless taupes, beige and grey neutrals.
Prints! Western prints and themes have been picking up traction. We have been seeing more antlers and quirky taxidermy influences in decor, as well as global versions of Southwestern prints. Think Ralph Lauren American cabin inspirations, with plaids, checks and ropes as well as animal pelts. Dhurries, colorful area rugs indiginous to India, were prevalent, layering floors with a mix of worldly patterns and contemporary prints. We are also seeing a lot of Tropicana inspirations like pink flamingos, bananas and palm trees. Subtle retro looks that have been simplified for a sophisticated, modern appeal are everywhere. In the same category, Geometrics reminisce on the 80's, but with a fresh perspective. Flower prints took on a pixelated, blurry look for a futuristic yet pretty effect. Baroque influences were also evident across all sorts of home decor looks. Cultured, ethnic inspirations are still very much in. Beautiful blooming florals, watercolor florals and elegant textures were prevalent, as well as traditional designs with new techniques.
Building Materials, Textiles and Finishes: brass was plentiful, and gold, as well as heaps of copper and dark metals, along with feathers, wood, and stone, including marble and agate and chunky knits. Painted furniture is chic. Innovative DIY types are upcycling pieces that may have gone unnoticed with fresh colors. This trend has emerged way beyond white, with bright turquoise, chartreuse, yellow and bubblegum pink reinventing even the plainest of jane furniture into desirable pieces.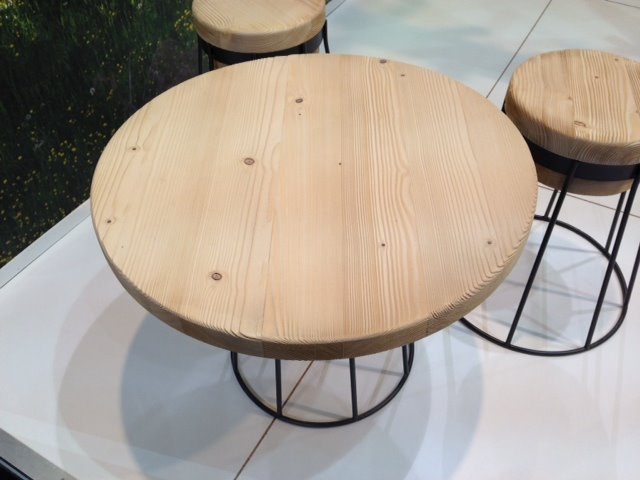 More Notable Trends: Accessories, especially lamps, were designed with soft faceted angles, like cut gems with obscure shapes. Pendant lamps continued to grow in popularity, now in even more colors. Wallpaper, including graphic designs, geometrics, glamour prints and trompe l'oeil effects like marble were taking walls to new levels of captivation. Dimensional accent effects like beads, sequins, and raised inks were also popping up on walls and textiles for a heightened interest in decor. Typography and graphic branding design, like retro neon signs, ironic logos and street-smart snowboarding and skateboarding graffiti style words were featured on the runways and in decor, too.